Mass Interconnect the smart way
See how the modular ODU-MAC® Black-Line solution can make end-of-line testing easier.
Download the brochure
ODU whitepaper about end-of-line test interfaces
Get the eight key factors for automated end-of-line testing interconnects and docking.
Download whitepaper
HOW CAN WE HELP YOU IMPROVE YOUR EQUIPMENT DESIGN?
Get inspired by the brochure, and see, how ODU can help you solve the task.
Whether it is standard or customized connections for power, signals, fiber optics, data, different media, etc., you will get perfect support and expertise from ODU to find what you need. Download the ODU cable assembly brochure now.
Download Case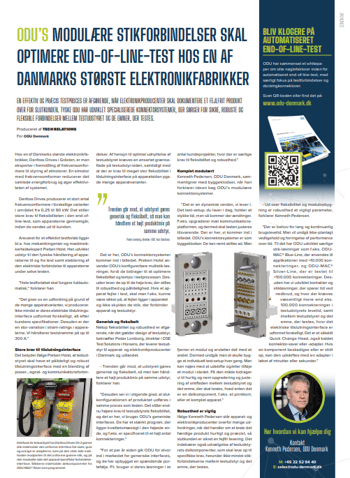 Request a meeting
Are you interested in learning more about our product and/or services?

Please get in touch with us by filling out the form, and we will contact you shortly after. Together we can figure out how we can best solve your needs and challenges.

We look forward to hearing from you!